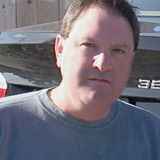 Location: Eureka, California, USA
What kind of websites were you planning to build?
I wanted to create a dynamic online presence to accompany my online radio station; and to link it to a local map publication's online counterpart. I publish the local map and own the local online radio station.
How did you hear about Sandvox?
I found that I'd outgrown iWeb, the simple program I started using to create a quick web-presence.
What made you decide to get Sandvox?
Friends suggested Sandvox as a suitable replacement. Upon "trying it out," I found it to be an extremely useful and updated tool.
Now that you have Sandvox, what do you like about it?
I like its ease of use, and ability to update changes all within the program! Very user-friendly and easy to understand.
What would be a good way to search for a program like Sandvox?
---