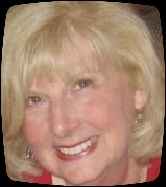 Location: Oxford, Connecticut, USA
What kind of websites were you planning to build?
Build site for my new business startup - teaching art on the iPad to children.
How did you hear about Sandvox?
I found Sandvox with a Google search.
What made you decide to get Sandvox?
Sandvox is a great tool if you want an easy method to quickly develop a professional looking website on the MAC.
Now that you have Sandvox, what do you like about it?
I love that Sandvox is intuitive, very easy to use and offers designs that can be modified. I am still learning and finding this is the best web design software I have used. New to the Mac and this is really making my transition easy. I am really hard on this software, doing a lot wrong and trying all kinds of things - Sandvox is very forgiving!
What would be a good way to search for a program like Sandvox?
---