 Location: Zanesville, Ohio, USA
What kind of websites were you planning to build?
Business with link tied into online newspaper advertising
How did you hear about Sandvox?
ratings from a google web site
What made you decide to get Sandvox?
ease of use with Apple Mac
Now that you have Sandvox, what do you like about it?
It's great. A breeze to use.
What would be a good way to search for a program like Sandvox?
best web publishing for apple mac
---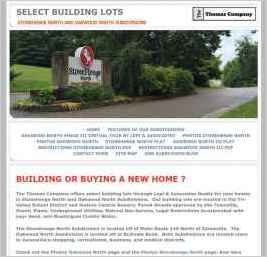 "I used PDF files for the restrictions on the building lots. I used Apple I Phone to take the pictures."