 Location: Oakland, California, USA
What made you decide to get Sandvox?
I discovered Sandvox as I was searching for an easy
to use web authoring tool to replace the iWeb program. I was impressed by the beautiful templates provided by Sandvox. In addition, the program was easy to use,
and Sandvox provided excellent on-line
encouragement and support during my transition to
their product.
---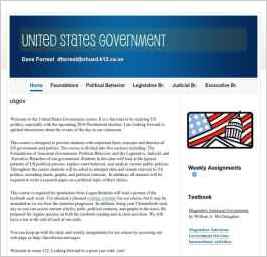 "My website is designed to help my high school seniors,taking the US Government and Politics Advanced Placement test. It contains presentations and activities about the US Constitution, civil liberties and civil rights, politics, governmental institutions, and public policy. It also reminds students..."