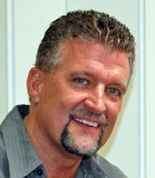 Location: Dallas, Texas, USA
What kind of websites were you planning to build?
My website was created to be my on-line portfolio of my work as a commercial artist.
How did you hear about Sandvox?
I found Sandvox after doing a search on Google, comparing it with other programs, and finally seeing a review on Apple's website.
What made you decide to get Sandvox?
I am a commercial artist nerd, not a computer nerd. I needed an app that would help me visually create my own website, and be able to easily design it, create it, and update it. I needed it all to happen via the GUI, because I am allergic to writing code of any kind. Sandvox lets me do that.
Now that you have Sandvox, what do you like about it?
Being a commercial artist, I needed to show my work all the way from the print world, to motion graphics/animation world. Using Sandvox I have this versatility, and it's as easy as drag and drop.
What would be a good way to search for a program like Sandvox?
app that worked well on the mac platform
---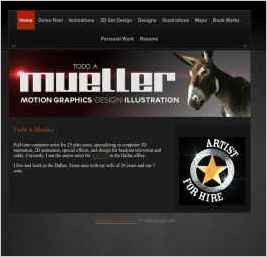 "Using Sandvox was easy and quick and I had my website up in running in no time. I have a business associate who was having a professional web company creating their website at the same time, and is still waiting to get a final product."
design artist illustration animation motion graphic map design