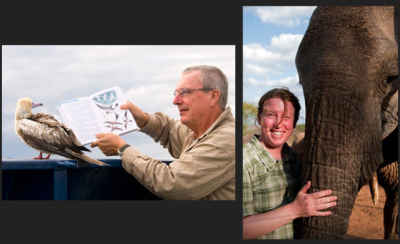 Location: Spain
What kind of websites were you planning to build?
We are biologists and photographers and we travel widely. We want to present our photos, travel reports and video clips to a wider audience than just our immediate friends and family.
How did you hear about Sandvox?
We Googled and read online reviews.
What made you decide to get Sandvox?
We chose Sandvox because it appeared to offer a simple, visual approach to building stylish websites without an in depth knowledge of HTML and CSS. It is also very affordable.
Now that you have Sandvox, what do you like about it?
Once you've taken the plunge and got into it, the programme is very straight forward and allows rapid progress in building your site.
What would be a good way to search for a program like Sandvox?
---