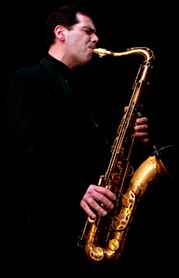 Location: Staten Island, New York, USA
What kind of websites were you planning to build?
I'm a musician and I am using it to promote my performance, composing, and producing talents.
How did you hear about Sandvox?
I heard about Sandvox in an iWeb forum.
What made you decide to get Sandvox?
I chose Sandvox because it was similar in look and feel to iWeb.
Now that you have Sandvox, what do you like about it?
It's very simple to use. I like the interface.
What would be a good way to search for a program like Sandvox?
---