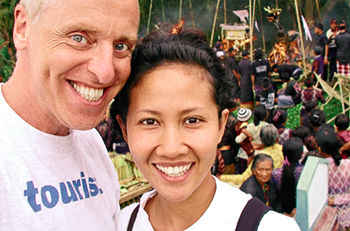 Location: Los Angeles, CA, USA
What kind of websites were you planning to build?
I wanted to convince people to come to Bali and make photographs there, with my guidance and support, in order to experience the joy and balance that the Balinese live in.
How did you hear about Sandvox?
I followed up a Google search with visits to each software maker's page, looked at the examples of finished sites, tried out two, and discovered that the most intelligible one was Sandvox.
What made you decide to get Sandvox?
My commercial site is handled by the leading service provider in my industry, and cost $2K to set up. I've had many websites before, and only the builder was able to manage them - that was no longer acceptable to me. I was not interested in learning how to code - just about anything else is a more valuable use of my time - but I did want control over the look of the site, and the ability to modify it at a moment's notice.
Now that you have Sandvox, what do you like about it?
The ease and speed of updating or modifying the site is just a joy. I can experiment with different layouts, or add images, and the site is updated within seconds. I can upload new images from a laptop, while waiting in an airport, without worry about having to focus on fine technical issues.
What would be a good way to search for a program like Sandvox?
template-based Mac website application
---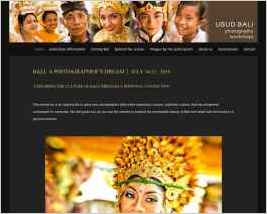 "I tried a few other designs, but this one was the cleanest and maximized the display of images - as a photographers, it's all about the photos!!!"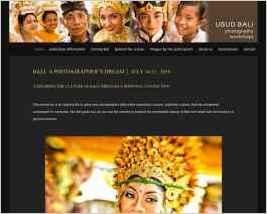 "I purchased this template from Charlie at Blue Ball Design, because of its simple yet elegant design. It supports the message of professionalism that we are trying to emphasize."