 Location: New Zealand
What kind of websites were you planning to build?
I wanted to design a website to display images from events that I photographed for purpose of selling them.
What made you decide to get Sandvox?
I chose Sandvox as it is so easy to use and there was a theme that matched my look.
Now that you have Sandvox, what do you like about it?
I like the ease of use. It's simple yet functional. Changing themes is a breeze.
What would be a good way to search for a program like Sandvox?
---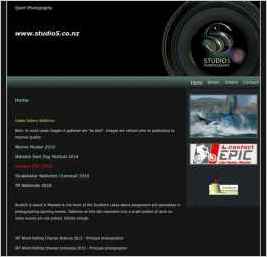 "My website display images from events that I photograph. People can order prints and photo books from the events."
photography event photo book