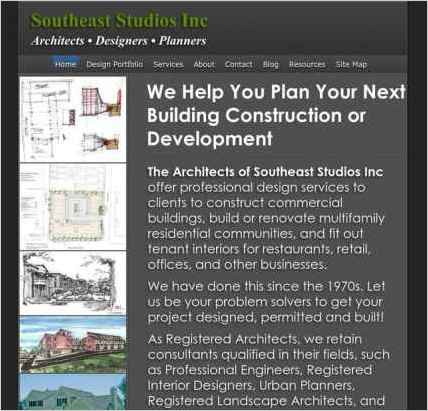 To build "Southeast Studios Inc.," Phillip Andrew Jessup chose Sandvox. He chose the "Smooth Dark" design for the site. People may want to visit the site if they are looking for Architectural design in Georgia.
Sandvox features used for this site:External Page, Custom Collection Index, Site Map, Contact Form
Visit Southeast Studios Inc. »
---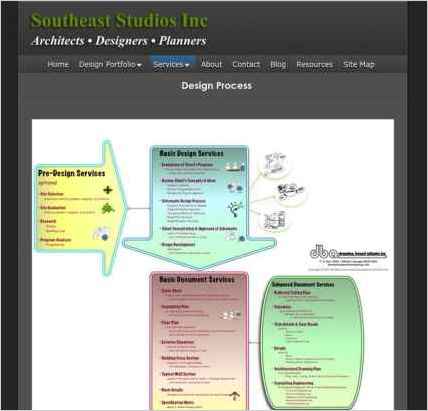 Describe your website.
Who is the target audience for your website?
Most clients for our site will likely be other businesses, especially those in the multifamily, real estate development, retail, hospitality, bar, and restaurant industries. We welcome custom residential clients, as we have designed homes with personal attention for decades. In every area, we provide our professional services in new projects, additions, alterations, and renovations.
What is the advantage of your website over others?
Clients who have never engaged a design professional or who have never had a building built to their specs can see visual results on our site. Some are basic, and some are more adventuresome; all are educational to those who browse our site!
Tell us a story about this website.
I just uploaded the site a week ago, and I've already received emails from 4 viewers who saw it.
Why did you use this Sandvox design?
The darker gray background enhances the photos and other graphics of our projects.
What techniques did you use to build this website?
I inserted our Design Process info-graphic from my previous firm's website.
---
---
www.SandvoxSites.com/2562