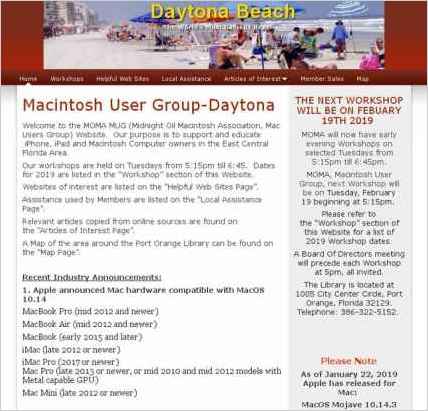 Sandvox was the choice for Dan Vaughen to build his website for Midnight Oil Macintosh Association. He chose the "Mezzanotte Red" design for the site. People may want to visit the site if they are looking for Mac User Group in Daytona Beach Volusia County Florida.
Sandvox features used for this site:Blog
Visit MOMA Mac User Group Daytona »
---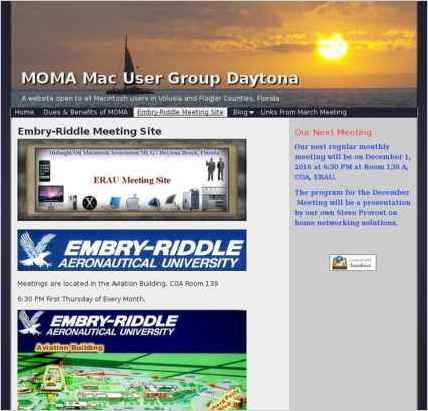 Describe your website.
The purpose of this website is to inform the public about this MUG (Mac User Group) in Volusia County, Florida, its location, meeting time and place, in order to connect the Apple® and Mac User community and support them in their use of Apple® products, software, and mobile devices.
Who is the target audience for your website?
Students, business owners, hobbyists, seniors, located in Volusia County, Florida, using Apple® Macintosh computers, software, accessories, and mobile devices
Why did you use this Sandvox design?
The design emphasized the location of the organization by showing a tropical ocean view.
---
---
www.SandvoxSites.com/2653