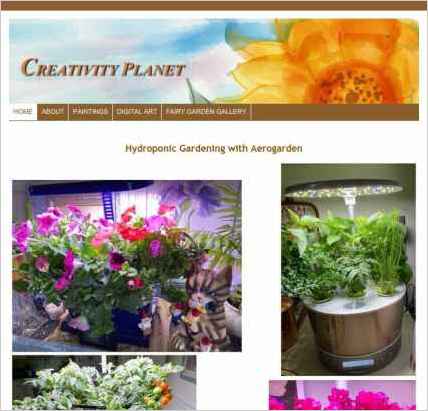 To build "Creativity Planet Arts Workshop" for Creativity Planet, LLC, Patricia A. Rieger chose Sandvox. She chose the "Earth & Sky Brown" design for the site. People may want to visit the site if they are looking for Digital art teacher in CT.
Sandvox features used for this site:Site Map, Contact Form, Other Objects, Editing HTML of text, Raw HTML Object, Google Integration
Visit Creativity Planet Arts Workshop »
---
Describe your website.
My site is designed to market my new business, publish my mission to foster children's creativity, provide class information, and offer a registration form.
Who is the target audience for your website?
My target market is the female parent of children aged 4 - 10 years seeking learning enrichment and activities for their child. She is located within 10 miles of my business and wants to expose her child to different experiences.
What is the advantage of your website over others?
I believe my differentiator is teaching art using iPad tablet. This site allows me to show examples, explain what will be taught in detail and to describe my experience as both a former elementary school art teacher and having a long term IT career.
Tell us a story about this website.
My daughter's and friends think I am a tech whiz..I know I could teach a child to build a website with this easy to use product and maybe I will.
Why did you use this Sandvox design?
The design I chose is colorful, light-hearted and suitable for a child-oriented site. Most importantly it was able to be modified to contain my icon.
---
---
www.SandvoxSites.com/2763