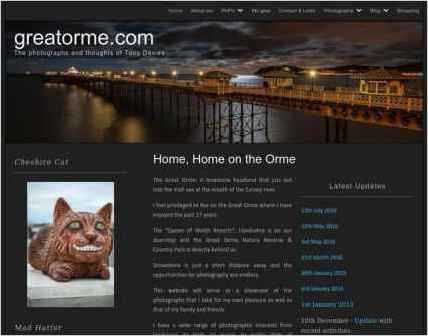 Sandvox was the choice for Tony Davies to build his website. He chose the "Kryptonite Left Sidebar" design for the site. People may want to visit the site if they are looking for photographs from north Wales.
Sandvox features used for this site:Blog, External Page, Photo Grid, Site Map
Visit greatorme.com the photography and thoughts of Tony Davies »
---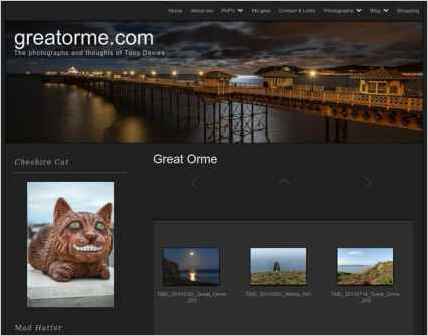 Describe your website.
I use the website to showcase a selection of photographs. I used to publish a photographs of the week and send it to friends and family via email. Using Sandvox I can publish my better photographs and my friends and family can just look anytime they want.
Who is the target audience for your website?
greatorme.com is targeted primarily at my friends and family, but it is there for anyone interested in photographs or my musings to visit.
Why did you use this Sandvox design?
I choose the design I used for my website as the dark colours compliment the display of photographs and do not cause a distraction.
---
---
www.SandvoxSites.com/2665