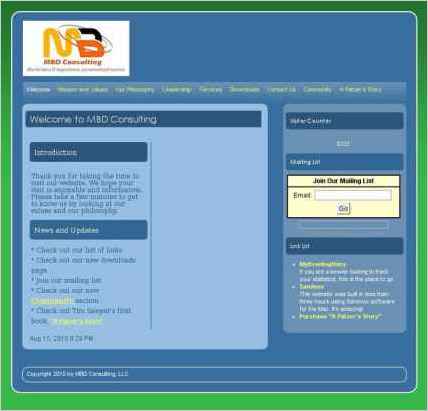 To build "MBD Consulting, LLC," Timothy Sawyer chose Sandvox. He chose the "Vector" design for the site. People may want to visit the site if they are looking for IT Consultancy.
---
Describe your website.
This website outlines the mission and values of MBD Consulting, as well as our contact information. Future updates will include our different service offerings and programs.
Who is the target audience for your website?
The target audience is small to medium size businesses looking for world class IT consultancy without the budget breaking prices that the large consulting firms offer.
What is the advantage of your website over others?
Our website is straightforward with our mission, values and philosophy. We feel that prospective customers deserve to know who and what they are dealing with up front.
---
---
www.SandvoxSites.com/939