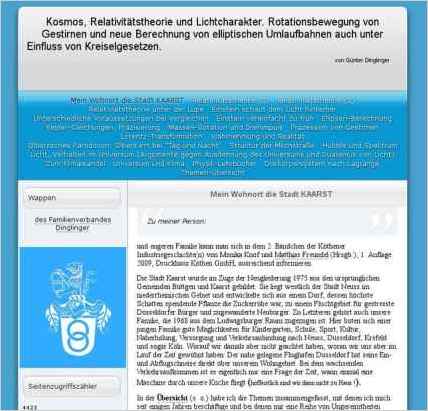 To build "www.kritiphys.com," Günter Dinglinger chose Sandvox. He chose the "Aqua" design for the site. People may want to visit the site if they are looking for Einstein, R.T. Astronomy, Physical Science, Periodic Law.
Sandvox features used for this site:External Page, Site Map, Contact Form
---
He entered his answers in German.
Describe your website.
research: Problems of Physics an Mathematics
Why did you use this Sandvox design?
Recommendation by Gravis, DFüsseldorf, Germany
---
---
www.SandvoxSites.com/768