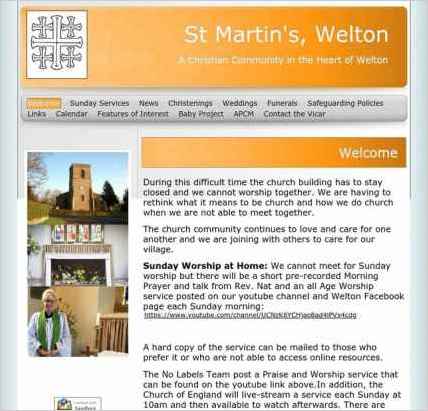 To build "St Martin's, Welton," Chrys Tremththanmor chose Sandvox. She chose the "This Modern Life" design for the site. People may want to visit the site if they are looking for church, weddings, christenings in Northamptonshire.
Sandvox features used for this site:Blog, Photo Grid, Site Map, Contact Form, Editing HTML of text, Code Injection, Google Integration
---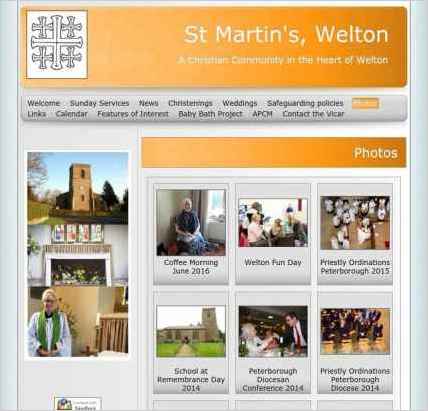 Describe your website.
The website is designed to give people information on Sunday services, weddings in our church, and how to arrange a christening. The goal is to give information to those seeking a spiritual home or a place in which to celebrate a wedding or the birth of a child.
Who is the target audience for your website?
The church would want to attract anyone, but most likely people who live in the Daventry area who are looking for a spiritual path or want a wedding or christening in a church would be interested in our site.
Tell us a story about this website.
The church members love the new website and look forward to using the calendar to keep track of upcoming events. They can also read the vicar's latest sermon in case they fell asleep in church when it was being delivered!
Why did you use this Sandvox design?
The Sandvox design I chose is clean and colourful. I wanted something simple yet attractive.
What techniques did you use to build this website?
I added a simple cross to the banner just to make the point that this a church website.
---
---
www.SandvoxSites.com/828