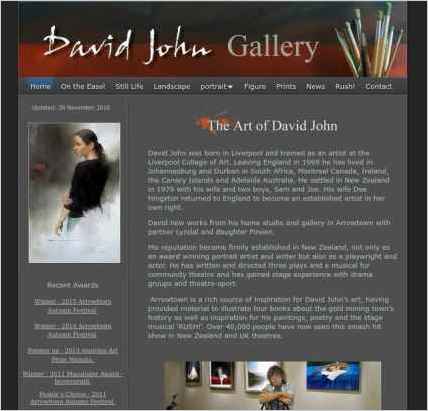 To build "David John Gallery," David John chose Sandvox. He chose the "Smooth Dark" design for the site. People may want to visit the site if they are looking for Landscape still life painting portrait.
Sandvox features used for this site:Photo Grid, Custom Collection Index, Contact Form, YouTube
---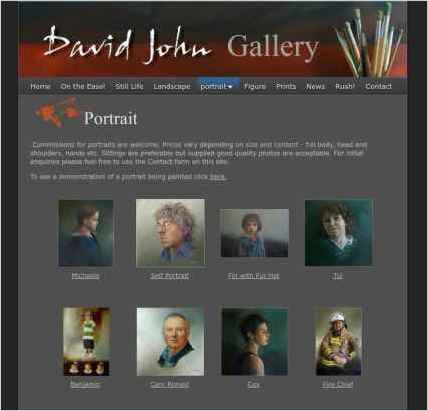 Describe your website.
My website is intended to be a virtual art gallery to show clients examples of my portraiture, still life and landscape painting. I also needed to include a page to demonstrate the process of portrait painting.
Who is the target audience for your website?
Here in Arrowtown we are a tourist town attracting over 1 million visitors a year. A lot of these people like to plan their day by googling their interests from their hotel room. Some will look up all the galleries in my area before making a decision where to go.
Why did you use this Sandvox design?
I chose Smooth Dark as my design. It looked to me to be the "no nonsense" clean design that would impress visitors.
---
---
www.SandvoxSites.com/1008