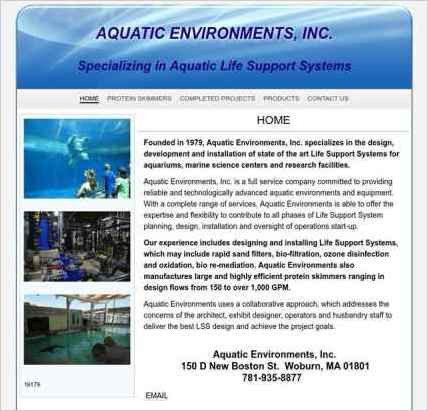 Sandvox was the choice for Thruston Wright to build his website. He chose the "Cirrus" design for the site. People may want to visit the site if they are looking for Aquatic life support systems, protein skimmers.
Sandvox features used for this site:Photo Grid, Custom Collection Index, Other Objects, Code Injection, Google Integration
Visit Aquatic Environments, Inc. »
---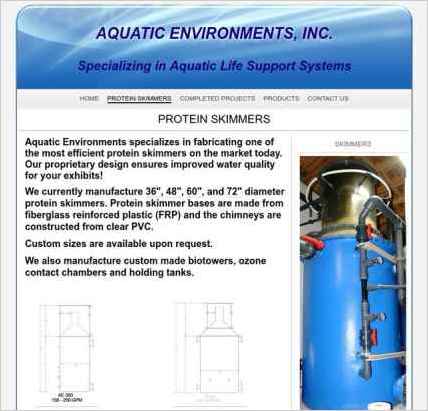 Describe your website.
Our website includes project photos that display the expertise that Aquatic Environments has in designing, fabricating and installing aquatic life support equipment. We specialize in custom fabricated protein skimmers and our proprietary design ensures the best water quality for your exhibits!
Who is the target audience for your website?
Professional aquarium managers.
Why did you use this Sandvox design?
We provide aquatic life support systems and the design we chose is aquatic in nature.
---
---
www.SandvoxSites.com/982