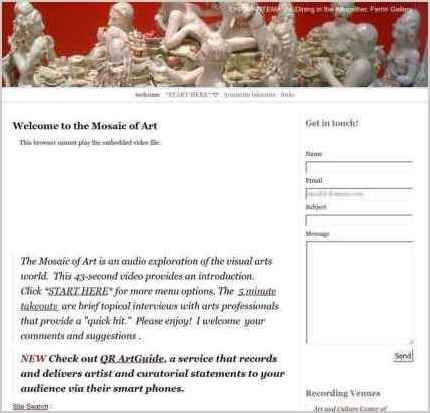 To build "www.MosaicOfArt.com," George Fishman chose Sandvox. He chose the "Clean Sheets" design for the site.
www.MosaicOfArt.com
(Website is no longer listed here.)
Sandvox features used for this site:Blog, Podcast, External Page, Photo Grid, Site Map, Contact Form, Amazon.com, QuickTime Audio/Video, Editing HTML of text, Raw HTML Object
---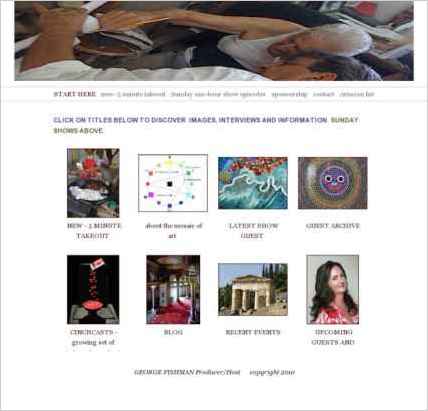 Describe your website.
Through both formal and informal interviews, we engage the big themes: identity, memory, process, spirituality, etc. But we also talk about practical issues in an art professional's working life: tools and materials, organization, dealing with the business of making a living.
Who is the target audience for your website?
Artists and other visual arts professionals who want to make connections and learn about other types of art practice.
---
---
www.SandvoxSites.com/978