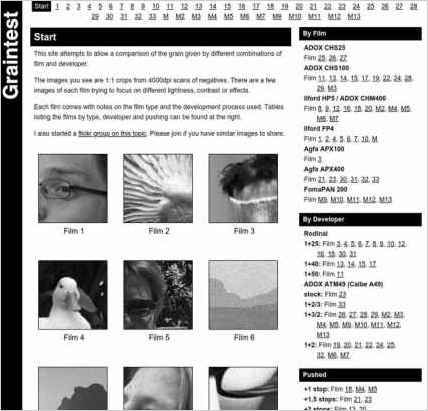 Sandvox was the choice for Sven-S. Porst to build his website. He chose the "Black & White" design for the site. People may want to visit the site if they are looking for black and white analogue photography..
Sandvox features used for this site:Photo Grid, Custom Collection Index, Code Injection
---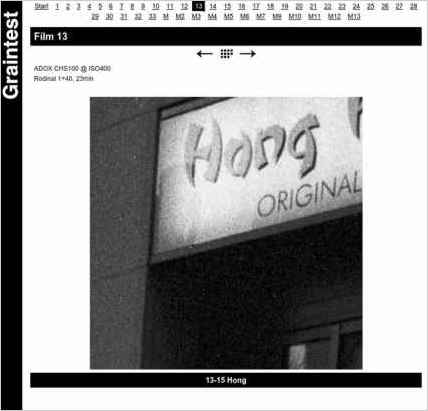 Describe your website.
I am obsessed with black and white analogue photography and the grain you see in black and white film. To analyse it more closely I decided to do tiny crops from high quality scans of my negatives in which the grain becomes easily visible and one can see close-ups of the grainy impression images may leave.
The listing of the films, ISO ranges and development chemicals used lets you get a feel for which combinations will give grainier and which will give smoother images.
Who is the target audience for your website?
Black and White photo enthusiasts.
What is the advantage of your website over others?
There is no other site like it.
Why did you use this Sandvox design?
Black and White photography and the Black & White design just seemed to be a natural match.
What techniques did you use to build this website?
I am using my own photo collection index with large images on this site.
Code Injection is used to tweak the design a tiny bit.
---
---
www.SandvoxSites.com/418