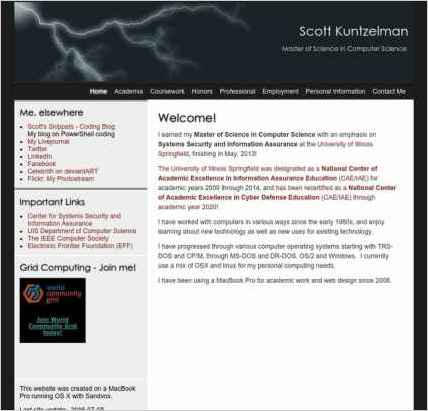 Scott Kuntzelman used Sandvox to build this website. He chose the "Old Ink" design for the site.
Sandvox features used for this site:Blog, Site Map, Contact Form, Amazon.com, Other Objects, Editing HTML of text, Raw HTML Object, Code Injection
Visit Scott Kuntzelman's personal website »
---
Describe your website.
My website is really for personal and family use, although my extended network of friends may also be interested. I'm still working on the full content.
What techniques did you use to build this website?
I used the Code Injection feature to include javascript tracking code from Woopra. It was SUPER easy to do - much easier than I was expecting.
---
---
www.SandvoxSites.com/326