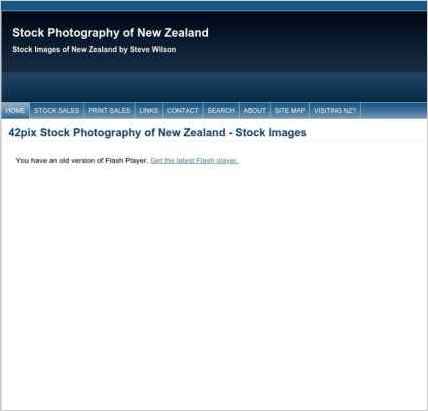 Stephen Wilson used Sandvox to build this website. He chose the "SWD Seclusion Wide" design for the site. People may want to visit the site if they are looking for Stock Photography Images of New Zealand.
Sandvox features used for this site:Site Map, Contact Form, RSS Feed Object, Other Objects, Editing HTML of text, Raw HTML Object, Code Injection, Google Integration
---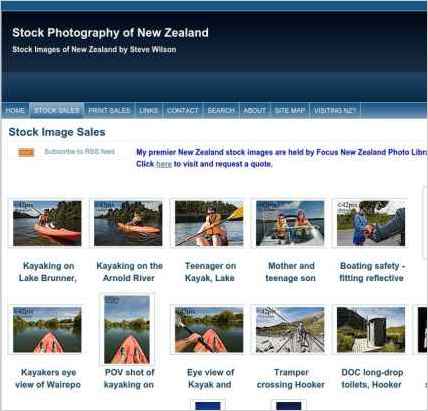 Describe your website.
My site is designed to make New Zealand stock image sales and to allow buyers to click through to stock photography agencies to license the images, or to contact me. It also offers online print sales.
In addition, the site tells visitors a little about me and lets them contact me. I am also building a page with a few selected links for those visiting NZ.
Who is the target audience for your website?
The target audience is stock photography buyers - publishers, web designers, advertising agencies etc.
Why did you use this Sandvox design?
The design needed to be quite plain as it is designed to showcase photography. Fancy designs which draw attention to themselves rather than the content are not suitable for this purpose.
---
---
www.SandvoxSites.com/395