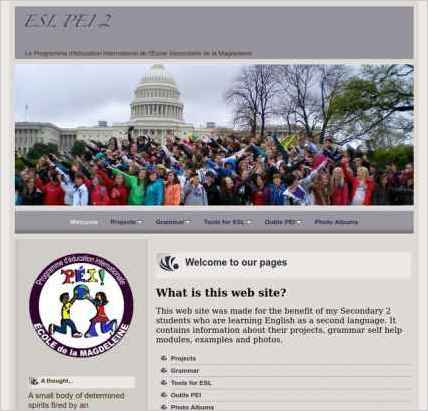 Denis Fortin used Sandvox to build this website. He chose the "Cathedral" design for the site. People may want to visit the site if they are looking for Education; learning English Second Language.
Sandvox features used for this site:External Page, Photo Grid, Site Map, Contact Form, QuickTime Audio/Video, Other Objects, Editing HTML of text, Raw HTML Object
---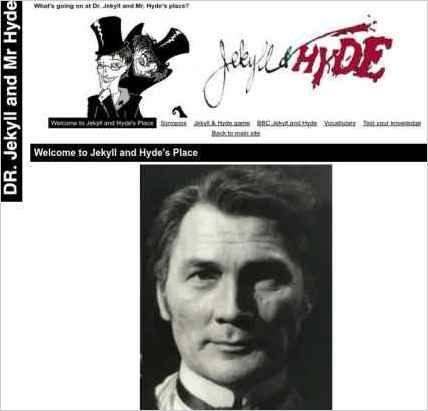 Describe your website.
The purpose of my site is to provide a place for my students to go while learning English second language. There is a project section, which contains the different projects such as the Medieval project, the Supernatural project, the Sherlock Holmes project, the Jekyll and Hyde project. There is an interactive grammar section, a photo section and a section with ESL links.
Who is the target audience for your website?
The target audience are my Secondary 2 students who are 13-14 years old. It might also interest ESL teachers teaching English as a second language.
Why did you use this Sandvox design?
My site does not really contain only one design. The main site uses the Cathedral design because it was simple and elegant and I could add a big enough banner photo of my students. Each project section has its own design depending on the content. For example the Medieval project uses the Telegraph design, the Supernatural uses Nightbreeze and Jekyll and Hyde Black and White.
What techniques did you use to build this website?
Since I wanted a different design for each project I simply made different sites and linked them to the main page using an external page links. Each project site has its own sub directory on the server which makes things more organized. I also used external page objects to integrate interactive hotpotato grammar exercises into the grammar pages. In the Jekyll and Hyde project I used the accordion plugin to give the students a synopsis of each chapter.
---
---
www.SandvoxSites.com/1334