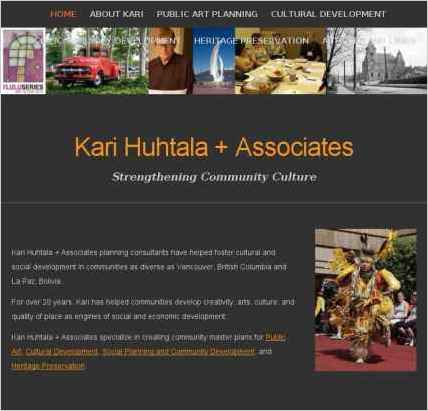 To build "Kari Huhtala + Associates," David Whiting chose Sandvox. He chose the "Blueball Reactive Dark 2" design for the site. People may want to visit the site if they are looking for public art, heritage preservation, cultural development plan.
Sandvox features used for this site:External Page, Custom Collection Index, Other Objects, Code Injection, Google Integration
Visit Kari Huhtala + Associates »
---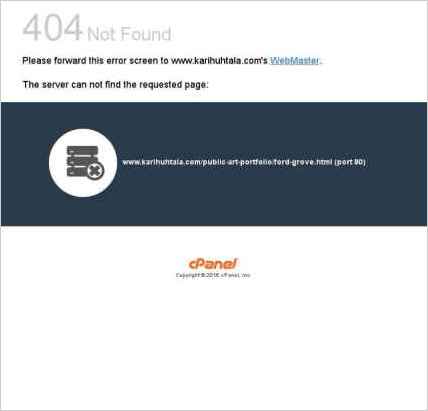 Describe your website.
This website showcases planning projects that Kari Huhtala has undertaken for communities interested in fostering public art, cultural development and heritage protection. The website also showcases public art installations associated with Kari's projects.
Who is the target audience for your website?
Local governments, transit organizations and large land development companies in Alberta and the Pacific Northwest would be interested in the site.
Tell us a story about this website.
Once I built the website for Kari Huhtala, he told his barber. Now the barber wants one!
Why did you use this Sandvox design?
I chose Slate Manifest Orange because it displays photos well, is simple, and has drop down menus.
What techniques did you use to build this website?
I downloaded the Accordian Plugin. It works very well, is excellent value, and was given excellent support via email from the developer.
---
---
www.SandvoxSites.com/1524