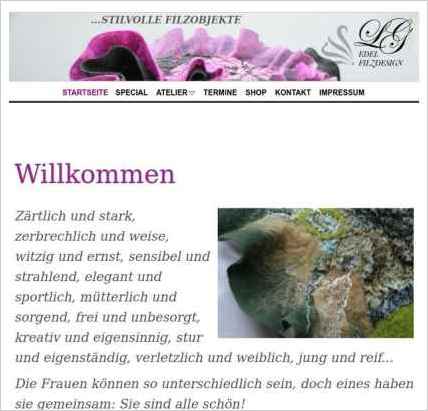 Ludmila Goller used Sandvox to build this website. She chose the "Distinction Magenta" design for the site. People may want to visit the site if they are looking for felt design Filzdesign Design Filzkunst.
Sandvox features used for this site:Photo Grid, Contact Form, Raw HTML Object, Google Integration
---
Describe your website.
I want to show all my friends and the interested public my felting design art work.
Allen Freunden und der interessierten Öffentlichkeit möchte ich mein exquisites Filzdesign und die stilvollen Filzobjekte zeigen.
Who is the target audience for your website?
Target audience of my website are fashion-conscious women who appreciate handmade felt art and felt design.
---
---
www.SandvoxSites.com/1514