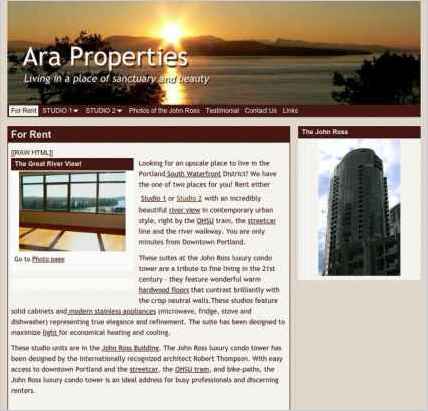 L.J. used Sandvox to build this website. She chose the "Diagonals" design for the site. People may want to visit the site if they are looking for Studio living in the heart of downtown Portland OR.
Sandvox features used for this site:External Page, Photo Grid, Site Map, Contact Form, Editing HTML of text, Raw HTML Object, Code Injection, Google Integration
---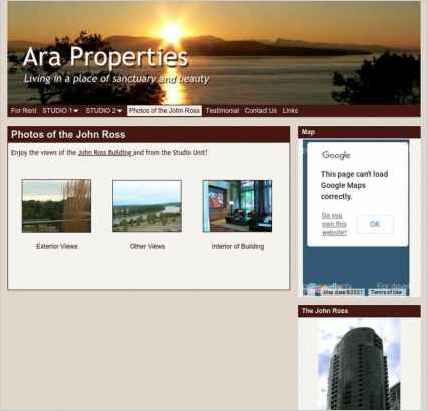 Describe your website.
This site is a great tool for potential renters to see the space both in the building and the actual studio. We have tried to give information to the area and all the wonderful amenities close by. The site has been successful in obtaining new tenants.
Who is the target audience for your website?
Someone who wishes to live the urban lifestyle in Portland OR. Close to a leading medical center (OHSU) and doesn't want the issues that come with maintaining a house.
Tell us a story about this website.
I posted a new availability date and one day later we received an email inquiring about the space. The client ended up as our new tenant!
Why did you use this Sandvox design?
Primarily because I could have the header I liked. Also the color scheme worked with our photos etc.
I would like more flexibility on font selection etc. However, that may be included in the new version!
---
---
www.SandvoxSites.com/1364