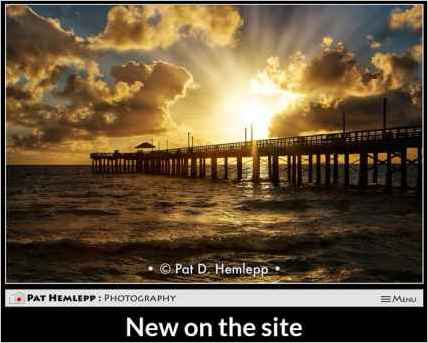 To build "Pat Hemlepp : Photography," Pat D. Hemlepp chose Sandvox. He chose the "Grafite" design for the site.
Pat Hemlepp : Photography
(Website is no longer listed here.)
Sandvox features used for this site:Blog, Photo Grid, Site Map, Contact Form, Raw HTML Object, Code Injection, Google Integration
Visit Pat Hemlepp : Photography »
---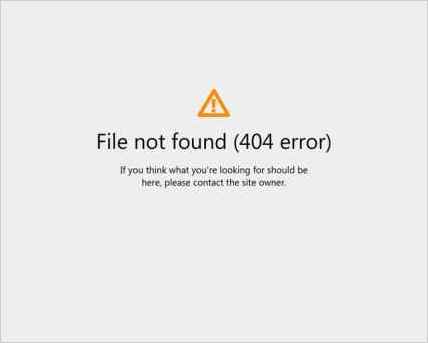 Describe your website.
My website is designed to allow me to tell the story behind my photos that I highlight in the photo of the week, featured and favorites galleries as well as in my blog.
Who is the target audience for your website?
Those who would be most interested in my site - besides friends and family, of course - are wildlife enthusiasts and photo hobbyists.
When I tell the story behind the photos I provide details on the subject (the type of bird, the habitat, the location for travel photos, etc.), information of interest to nature lovers or travel enthusiasts.
I also explain decisions I made on composition or lighting, information of interest to other photographers.
Why did you use this Sandvox design?
I selected the Grafite design from Behind the Rabbit because the muted gray and black background allows my photos to take center stage. Nothing in the design competes with the photos for viewer attention.
What techniques did you use to build this website?
The slide show on my home page was created in Adobe Lightroom, the software I use to catalog my more than 70,000 photos. I imported the slideshow into Sandvox by creating an "external page" object, although I could have accomplished the same thing by creating an iFrame using the Raw HTML capabilities of Sandvox. This is one of the examples of being creative within the parameters of the software and design template.
---
---
www.SandvoxSites.com/1500