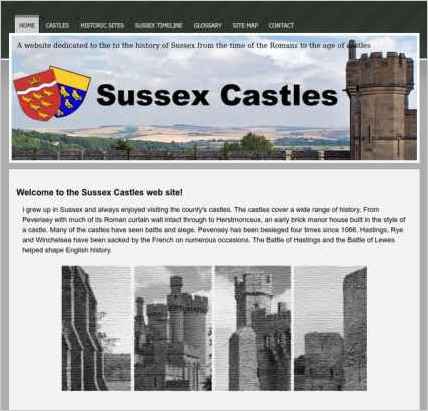 Richard Bird used Sandvox to build this website. He chose the "Galaxy Grey" design for the site. People may want to visit the site if they are looking for history of sussex and its castles.
Sandvox features used for this site:External Page, Photo Grid, Custom Collection Index, Site Map, Contact Form, RSS Feed Object, Google Integration
---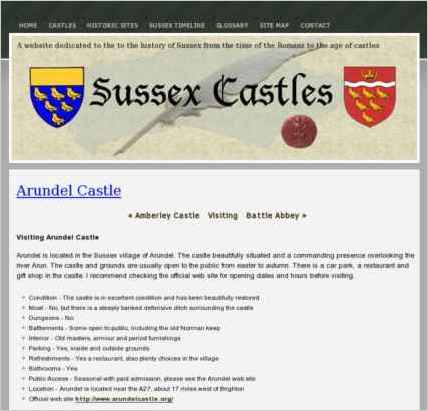 Describe your website.
For each castle or historic site, I have provided a brief history, a picture gallery and a page with information that can help you plan a visit.
Who is the target audience for your website?
Visitors to the county of Sussex with an interest in the counties history and its castle could find the site helpful.
What is the advantage of your website over others?
Very specifically focused on the history of a single English county.
Tell us a story about this website.
I once had an email some student doing a project on castles. He had only found the site though google because we had both misspelt the name of a castle the same way!
Why did you use this Sandvox design?
Fairly conservative, suited to the historical subject matter.
---
---
www.SandvoxSites.com/1499