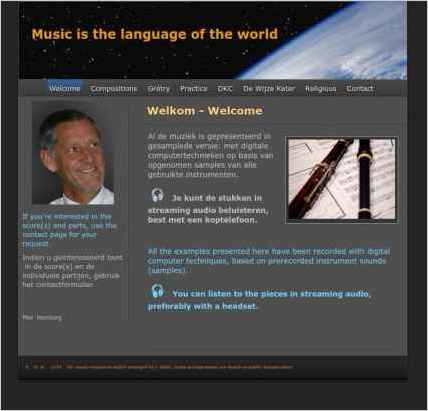 Sandvox was the choice for Jos Wylin to build his website. He chose the "Smooth Dark" design for the site. People may want to visit the site if they are looking for classical contemporary music, symphonic orchestra, new compositi.
Sandvox features used for this site:Site Map, Contact Form, QuickTime Audio/Video, Other Objects, Editing HTML of text, Raw HTML Object, Code Injection, Google Integration
---
Describe your website.
On my website, I present my new compositions to promote them in the outer world.
It provides some links to older recordings (on iTunes)
Who is the target audience for your website?
classical musicians, conductors, editors
Why did you use this Sandvox design?
It looks sober, nice en clear. It tells exactly what's the aim and presents these purposes in an eye blink.
---
---
www.SandvoxSites.com/1099