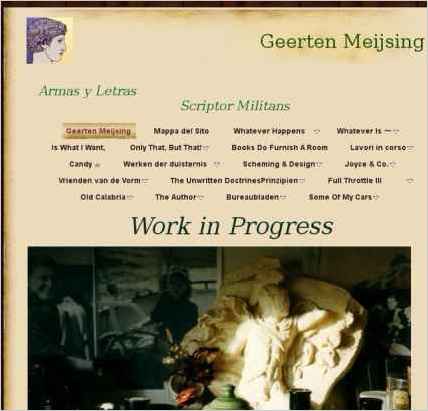 Geerten Meijsing used Sandvox to build this website for Joyce & Co.. He chose the "Telegraph Office" design for the site. People may want to visit the site if they are looking for Famous Author Books Geerten Meijsing Work In Progress.
Sandvox features used for this site:Blog, External Page, Photo Grid, Site Map, YouTube, RSS Feed Object, Editing HTML of text, Raw HTML Object, Google Integration
---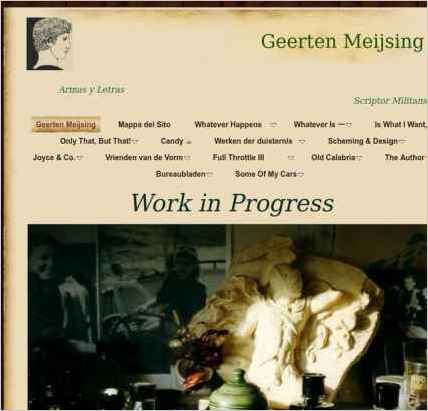 Describe your website.
My website should be a showcase for my books and my work as a novelist and writer.
Who is the target audience for your website?
My readers, my would-be readers, literary agencies, book publishing, Dutch and international publishers, students in writing and famous Dutch literature of high quality. The Friends of the Forms.
What is the advantage of your website over others?
My website gives a good graphic and narrative account of my work as a novelist. Many people look every day for new information about my books.
Tell us a story about this website.
My website intends to give an ongoing and ever changing story itself about writing and the making of great literature.
Why did you use this Sandvox design?
In the particular design I chose, I have ample opportunities to tell my personal and professional story.
What techniques did you use to build this website?
I had to learn the building of an appropriate website from scratch. Sandvox is a great tool to reach my goals. I like the possibilities of making divisions and subdivisions as much as I need and want to.
---
---
www.SandvoxSites.com/3386