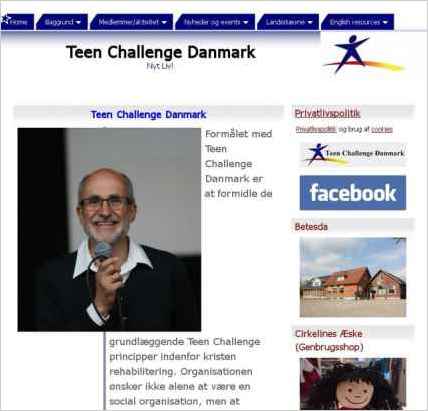 Agner Ebild used Sandvox to build this website. He chose the "Stars Blue" design for the site. People may want to visit the site if they are looking for Freedom from addictions..
Sandvox features used for this site:Blog, External Page, Site Map, YouTube, Editing HTML of text, Code Injection, Google Integration
Visit Teen Challenge Denmark »
---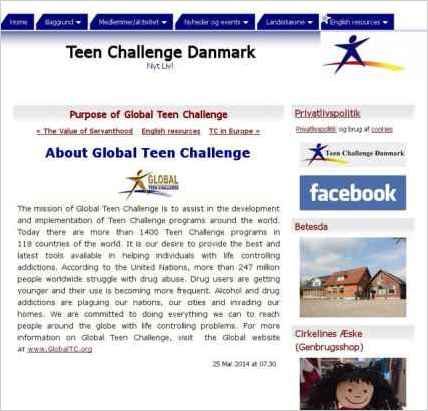 Describe your website.
Our Purpose
"Facilitating life transformation one person at a time"
Our Core Values
1. Integrity
"Living and working with excellence"
2. Compassion
"Embracing hope, love, and reconciliation"
3. Community
"Working together and supporting one another"
4. Vision
"Seeing beyond the present"
5. Stewardship
"Faithfully managing God's call and resources"
6. Faith
"Believing God for the impossible"
7. Servanthood
"Dedicating ourselves to the success of others"
Who is the target audience for your website?
Social workers, people with addictions, and churches
What is the advantage of your website over others?
25% of the addicts are still clean after 5 years.
Why did you use this Sandvox design?
It appears clean and easy for the users to find information.
---
---
www.SandvoxSites.com/3398