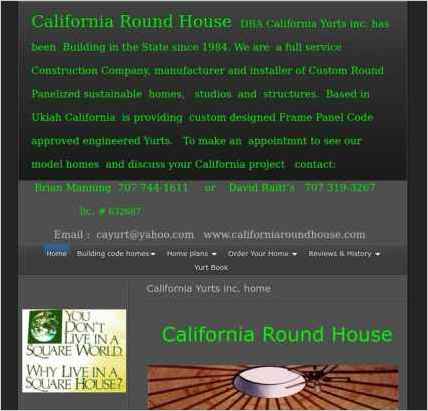 To build "California Round House" for California Yurts inc., David Raitt chose Sandvox. He chose the "Smooth Dark" design for the site. People may want to visit the site if they are looking for Yurts, Round houses, Sustainable housing.
Sandvox features used for this site:YouTube, Editing HTML of text
Visit California Round House »
---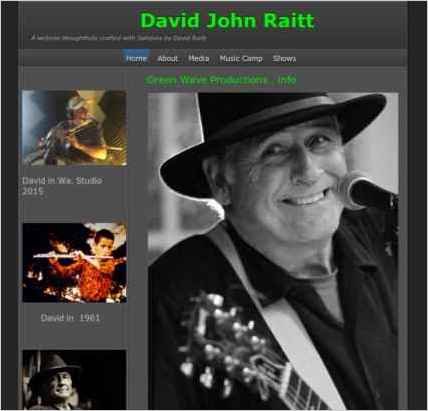 Describe your website.
All my sites are there to give people an idea of what I am all about. I want [people] to see and hear my music and designs and read reviews of my works.
Who is the target audience for your website?
I want my fans interested in Blues and jazz and R&B to have 100% access to what's happening.
I want people looking for an affordable custom-built Round house and Sustainable Yurts to see what I offer.
I want my fans to view upcoming dates and download music.
What is the advantage of your website over others?
It's about me and very personal and not too commercial.
Tell us a story about this website.
I have had many people comment on how thorough my site is for finding out about what I do. This has helped me land several million dollars worth of work building Round Houses worldwide.
Why did you use this Sandvox design?
I like the [simplicity] with the side bar that can be on each page on the left side as people view the main content in the center.
---
---
www.SandvoxSites.com/3363