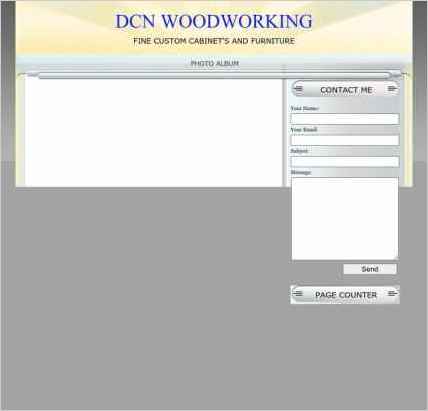 Douglas Nikkila used Sandvox to build this website. He chose the "Sunburst" design for the site. People may want to visit the site if they are looking for Custom cabinets and furniture.
Sandvox features used for this site:Photo Grid, Contact Form, Other Objects
---
Describe your website.
photos so prospective customers can see samples of work
Who is the target audience for your website?
Affluent homeowners mid-thirties and older
What is the advantage of your website over others?
Small shop dedicated to detail and customer relations.
Why did you use this Sandvox design?
It seemed to be the best match out of the template choices.
---
---
www.SandvoxSites.com/113