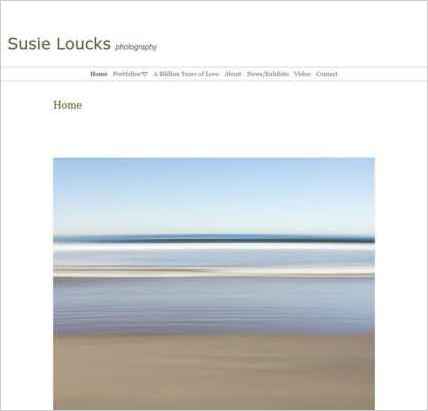 Sandvox was the choice for Susie Loucks to build her website. She chose the "Clean Sheets" design for the site. People may want to visit the site if they are looking for bird art, bird prints, bird photography, nature photography.
Sandvox features used for this site:Site Map, Contact Form, Code Injection, Google Integration
---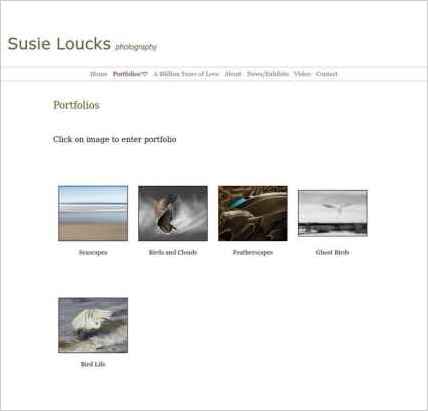 Describe your website.
I have a list of portfolios of my bird art, photography, and bird prints on my site so I can submit my work easily to galleries.
Who is the target audience for your website?
My target audience is the art enthusiast, or anybody who likes birds, photography, art, and nature.
What is the advantage of your website over others?
With Sandvox, I'm able to exhibit my art in a clean, non-distracting, and easy to access way.
Why did you use this Sandvox design?
I chose the templet "Clean Sheets" because I wanted control over the style of my pages. Since I have a site for artwork, I didn't want any images, colors, or layout that might be distracting to the viewer's interests.
What techniques did you use to build this website?
I love the way I can put my portfolios together into one file or page for easy viewing.
---
---
www.SandvoxSites.com/1936