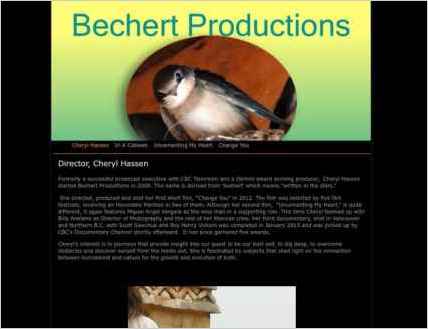 MacBook Pro used Sandvox to build this website. She chose the "Music" design for the site. People may want to visit the site if they are looking for natural images, retreat and documentary.
Sandvox features used for this site:Photo Grid, Site Map, Contact Form
---
Describe your website.
My website is designed around designs in nature as photos, and a natural retreat focused on personal energy as it relates to high energy points and the four elements.
Who is the target audience for your website?
Photo enthusiasts, companies seeking photos or images for their products, spiritual seekers, women looking for a meaningful vacation, survivors of breast cancer, people wanting to relax at a resort that has a program.
Why did you use this Sandvox design?
I chose the Behind the Rabbit carbone design because it highlighted my images and has a nice clean look in a bright orange colour.
---
---
www.SandvoxSites.com/1928