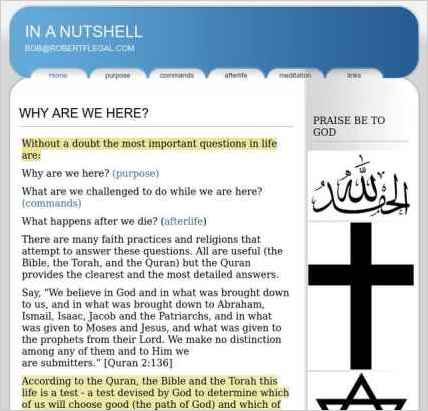 Robert M. Flegal used Sandvox to build this website. He chose the "Rounded Blue" design for the site. People may want to visit the site if they are looking for islam summary, meditation instruction.
Sandvox features used for this site:External Page, Other Objects, Editing HTML of text, Raw HTML Object
---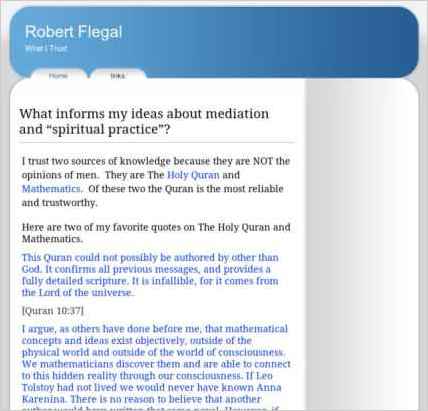 Describe your website.
The website is Islam in a nutshell, meditation instruction, and has links to the Quran, the Torah, and the Bible.
Who is the target audience for your website?
Muslims, people interested in meditation of any age.
What is the advantage of your website over others?
Boils Islam and mediation down to the basics. A great site for introducing Islam in English by an American muslim.
Tell us a story about this website.
Several friends have converted to Islam after reading my web-site.
Why did you use this Sandvox design?
It was straight forward, uncluttered, and was easy to navigate.
What techniques did you use to build this website?
---
---
www.SandvoxSites.com/3137