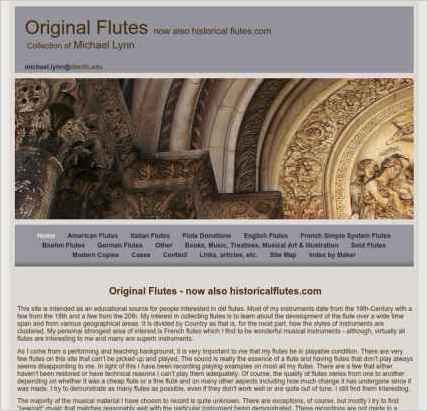 To build "Original Flutes," Michael Lynn chose Sandvox. He chose the "Cathedral" design for the site. People may want to visit the site if they are looking for flute history.
Sandvox features used for this site:External Page, Site Map, Contact Form, QuickTime Audio/Video
---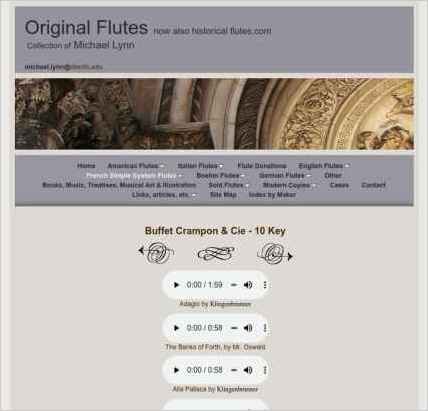 Describe your website.
This site is designed to help educate people on the history of the flute by displaying original flutes made between 1765 and 1946. In many cases, demonstration recordings are included. I also give lecture/demonstrations on the development of the flute using examples from my collection and I invite people to contact me about such presentations.
Who is the target audience for your website?
Flutists of all ages as well as people specifically interested in historical musical instruments.
What is the advantage of your website over others?
Although there are other wonderful sites about the history of the flute, mine is the only one that provides demonstration recordings. What could be more important than the way a flute sounds?
Why did you use this Sandvox design?
I liked this design because it was simple and didn't distract from my content, which is very visual in nature.
---
---
www.SandvoxSites.com/3294