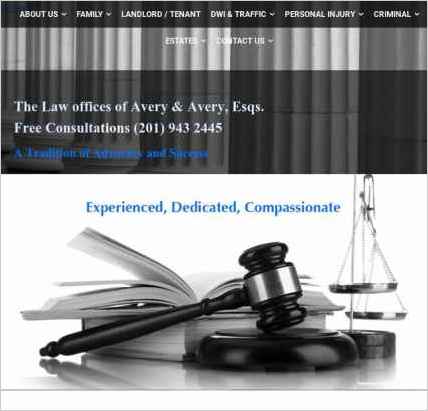 Bob Avery used Sandvox to build this website. He chose the "Blueball Apex Blue" design for the site. People may want to visit the site if they are looking for New Jersey Lawyers, Bergen County Attorneys, Drunk Driving.
Sandvox features used for this site:Site Map, Contact Form, Other Objects, Code Injection, Google Integration
---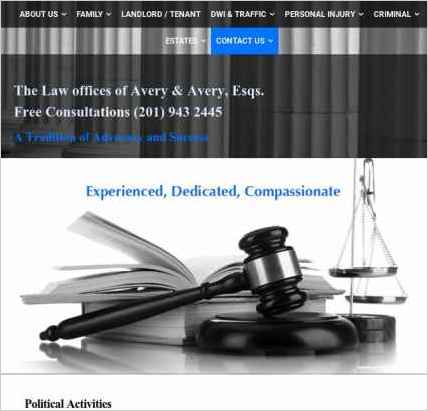 Describe your website.
Our website is our commercial and public interface between us and the consumers of legal services in the Bergen County, New Jersey area.
Who is the target audience for your website?
We seek to reach those in need of high quality legal services in relation to litigation, matters relating to estate planning an administration, as well as criminal and municipal court defense.
What is the advantage of your website over others?
Our advantage is that we do it ourselves; our additions are immediate and our editing is done 'in house' without additional cost or delay.
Why did you use this Sandvox design?
We are using the Flexor design in response to Google's recent directives to encourage 'mobile friendly' designs.
What techniques did you use to build this website?
This was a conversion from an existing website to a 'mobile friendly' design, so our input was minimal, mainly in the realm of formatting so the display was appropriate on all contemplated screen sizes.
---
---
www.SandvoxSites.com/3287