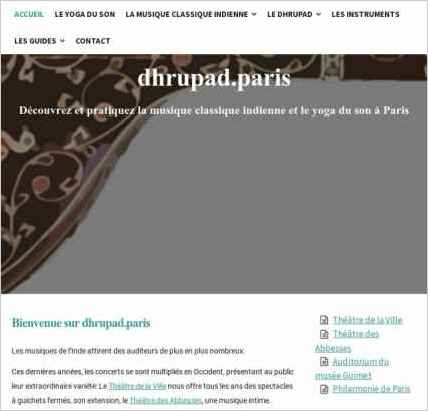 Frederique Boschetti used Sandvox to build this website. She chose the "Blueball Flexor Teal" design for the site. People may want to visit the site if they are looking for Dhrupad and khyal lessons in Paris center.
Sandvox features used for this site:External Page, Site Map, Contact Form, Other Objects, Code Injection, Google Integration
---
She entered her answers in French.
Describe your website.
Who is the target audience for your website?
We are in Paris teaching to music lovers and musicians who wish to improve their understanding of Indian classical music and Naad Yoga.
Nous enseignons la musique classique indienne à Paris a des amateurs et des musiciens qui désirent la découvrir.
---
---
www.SandvoxSites.com/3269