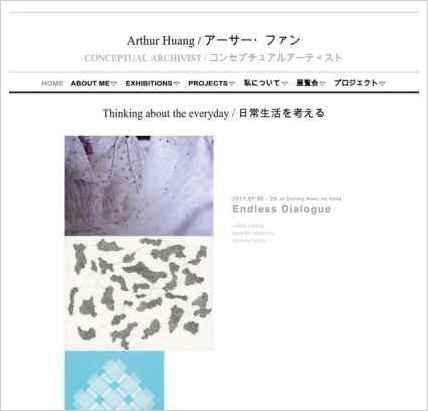 To build "Arthur Huang - Conceptual Archivist," Arthur J. Huang chose Sandvox. He chose the "Distinction Grey" design for the site.
Arthur Huang - Conceptual Archivist
(Website is no longer listed here.)
Sandvox features used for this site:External Page, Photo Grid, RSS Feed Object
Visit Arthur Huang - Conceptual Archivist »
---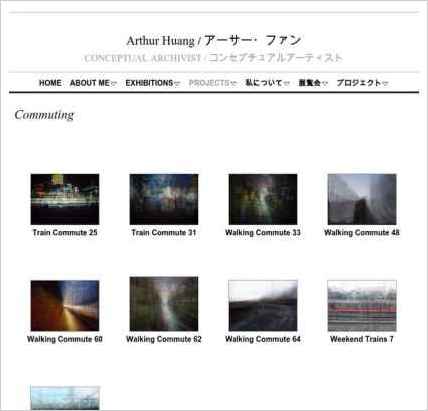 Describe your website.
My website provides updated news about my studio practice. The website includes my biography, an artist statement, and images from various projects that I have completed since moving to Tokyo in 2009. I also have a link to my blog which keeps visitors updated on what I am doing in the studio.
Who is the target audience for your website?
I hope that people interested in contemporary art will visit my website. I would also like to reach contemporary artists working in Tokyo, the United States, and around the world that may have similar working processes so we can share ideas. Of course, I would also like to reach visitors who would be interested in purchasing my artwork.
Tell us a story about this website.
I wanted to rebuild my website for my studio practice. I was unhappy with the website design application that was provided with my hosting. I had an older web design program which also lacked templates that appealed to my design sense and was not as user friendly as I would have liked. I decided 2015 was the year to take control of my website and Sandvox helped make that happen!
Why did you use this Sandvox design?
It is a simple, clean and does not take away from the content of the website.
---
---
www.SandvoxSites.com/3231