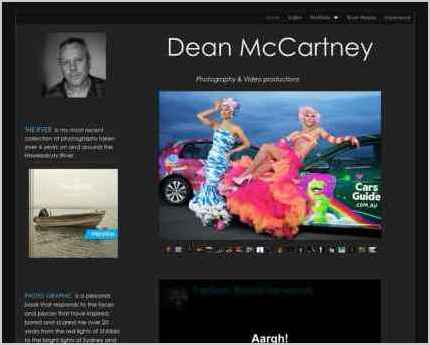 Sandvox was the choice for Dean McCartney to build his website. He chose the "Grafite Mini" design for the site.
Dean McCartney
(Website is no longer listed here.)
Sandvox features used for this site:Blog, External Page, Photo Grid, QuickTime Audio/Video
---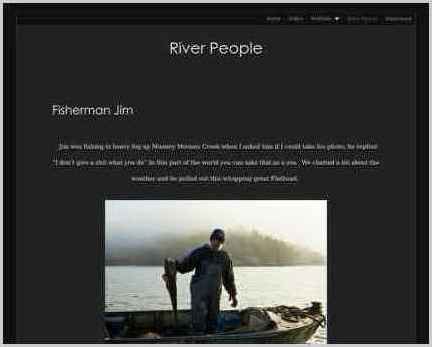 Describe your website.
I'm a professional photographer and use my website to showcase my work. I have just published a personal project called The River; it's a coffee table book for sale. I'm now starting a River People blog and will have an exhibition to follow.
Who is the target audience for your website?
Locals, ad agencies, and magazines.
What is the advantage of your website over others?
I have 20 years experience shooting portraits and landscapes; hopefully this will show.
Tell us a story about this website.
I was paying a fortune for my old site and could never get my designer to change anything on time. Now I can update whenever I feel like it and there is no charge.
Why did you use this Sandvox design?
I like simple design. My shots should be enough.
What techniques did you use to build this website?
I use the text box and delete all the text to make a space between my photos.
---
---
www.SandvoxSites.com/2989