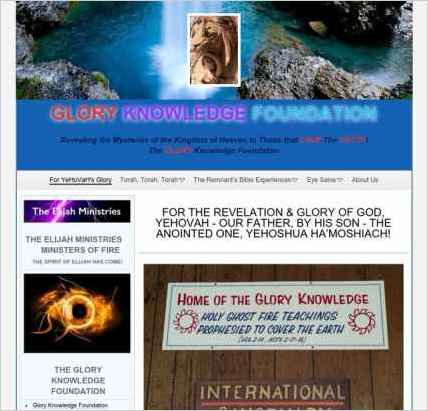 To build "Glory Knowledge" for Glory Knowledge International, TC Blalock chose Sandvox. He chose the "Cirrus" design for the site. People may want to visit the site if they are looking for Wisdom and Revealing the Mysteries locked within the Scriptures.
Sandvox features used for this site:Blog, External Page, Photo Grid, Site Map, Contact Form, Amazon.com, YouTube, QuickTime Audio/Video, Code Injection
---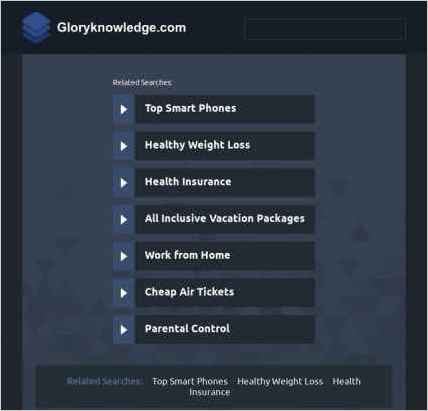 Describe your website.
To bring Habakkuk 2:14 into the NOW! Doing so by using the Internet technology available today to share the mysteries of the kingdom of heaven. We share a daily GLORY message and KNOWLEDGE that is revealed. Our FORUM is getting started up now and has much more about the direction our site is headed. We Broadcast LIVE events from our LIVESTREAM page and share our favorite events on our sister TV website. Prophetic PHOTOS of things discovered along our Journey are shared along with the SHEMA with inspiring videos. Our most recent addition is a work in progress and is our store page we loving called EYESALVE. I council thee to buy of me gold tried in the fire, that thou mayest be rich; and white raiment, that thou mayest be clothed, and that the shame of thy nakedness do not appear; and anoint thine eyes with eyesalve, that thou mayest see. Rev. 3:18 We plan on adding links to the Apple Store for download of our FREE app very soon. We also plan of adding a podcast page with links to the Apple Store for free download of the apostle and prophets teachings.
Who is the target audience for your website?
We are here only for the overcomers written about in the book of Revelation. Those that will rule and reign with Christ. The faithful assembly of the Elijah Ministries that will awake the sleeping virgins with a shout, AWAKE! Arise the bridgegroom is coming!
What is the advantage of your website over others?
Just one thing we have that many of the others are lacking...
The LOVE of The TRUTH!
Tell us a story about this website.
More of those that are & are to become part of the faithful assembly are brought together each day. Many who are searching for the truth are finding it here.
Why did you use this Sandvox design?
It works very well with mobile devices. The pureness of its color we all enjoy.
What techniques did you use to build this website?
Still learning interesting things to do on the site daily. I'm trying to figure out how to do code injection in specific areas of the site. I really like the external page framing that SandVox does.
---
---
www.SandvoxSites.com/2823