Sandvox was the choice for Randy Curtis to build his website. He chose the "Krypton Pro" design for the site. People may want to visit the site if they are looking for Outdoor and Landscape Photography.
Sandvox features used for this site:Blog, Photo Grid, Contact Form
---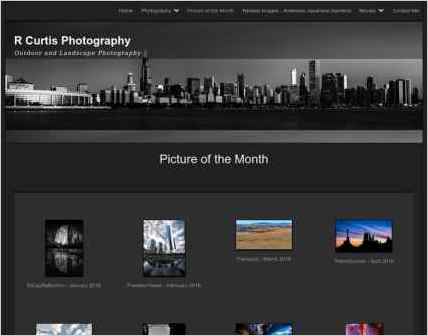 Describe your website.
My website includes photographs, a few blog entries (the site is new), a few short movies and a little information about me.
Who is the target audience for your website?
The site is targeted toward anyone who enjoys photography.
Why did you use this Sandvox design?
I chose this design because I liked the way it showcased the images on the website.
What techniques did you use to build this website?
Since I am not a programmer, I stuck to the tools that were already built into Sandvox and I thought they worked great.
---
---
www.SandvoxSites.com/2872