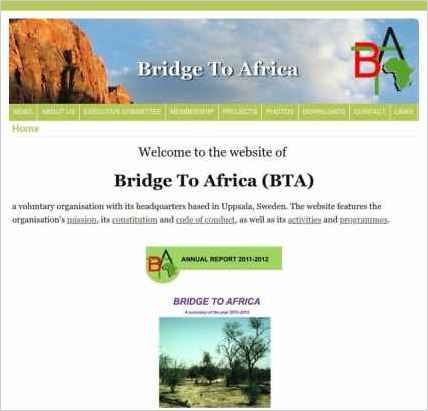 To build "Bridge To Africa," Jan Frank chose Sandvox. He chose the "Earth & Sky" design for the site. People may want to visit the site if they are looking for voluntary organisation working for the benefits of vulnerable gr.
Sandvox features used for this site:Photo Grid, Custom Collection Index, Site Map, Contact Form, RSS Feed Object, Other Objects, Google Integration
---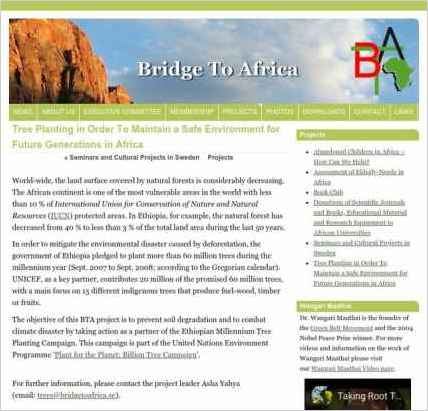 Describe your website.
Bridge To Africa is a non-governmental, non-profit, non-religious, non-political voluntary organization working towards the benefits of vulnerable groups in Africa and promoting cultural and scientific exchange between African and European individuals and organizations.
The website offers an overview over the aims and goals, activities and projects, and the executive committee of the organization. It also display photos from recent activities and projects and offers an electronic membership application form, for people interested to support and join the organization.
Who is the target audience for your website?
The website is of interest to all people who wish to support cultural exchange between Africa and the rest of the world or who wish to support specific projects aimed at improving life for vulnerable groups in Africa.
---
---
www.SandvoxSites.com/177