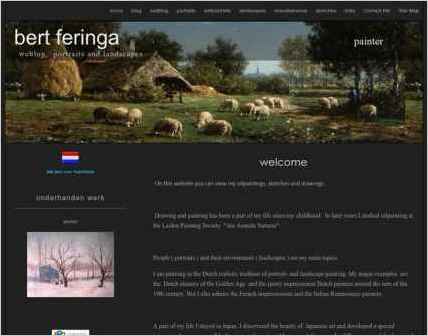 Sandvox was the choice for A Feringa to build his website. He chose the "Krypton Left Sidebar" design for the site. People may want to visit the site if they are looking for dutch oil paintings, discussions on the art of painting.
Sandvox features used for this site:Blog, Photo Grid, Custom Collection Index, Site Map, Contact Form, Google Integration
---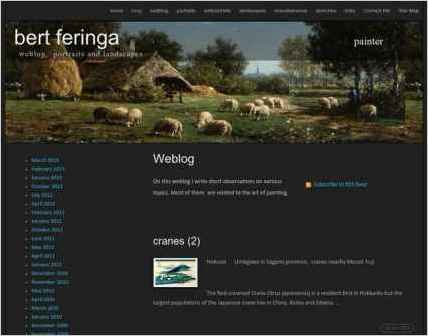 Describe your website.
My website is designed as a gallery of the portraits, landscapes, and sketches I painted. My website also contains a weblog in the English and Dutch language on the art of painting and living in the countryside.
My goal is to present my paintings and views on art to the public.
Who is the target audience for your website?
My website is made for people who are interested in art, in general and Dutch painting from the 16th to 19th century, in particular.
Why did you use this Sandvox design?
The design Krypton Pro left side bar has a very professional look and is well suited for showing paintings.
---
---
www.SandvoxSites.com/3046