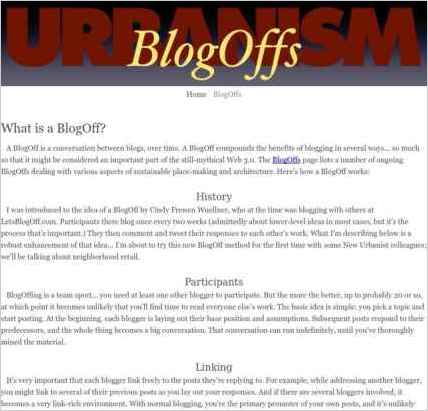 Sandvox was the choice for Steve Mouzon to build his website for The Guild Foundation. He chose the "UrbanismBlogOffs" design for the site. People may want to visit the site if they are looking for BlogOffs.
Sandvox features used for this site:Blog, Site Map, RSS Feed Object, Other Objects, Code Injection, Google Integration
---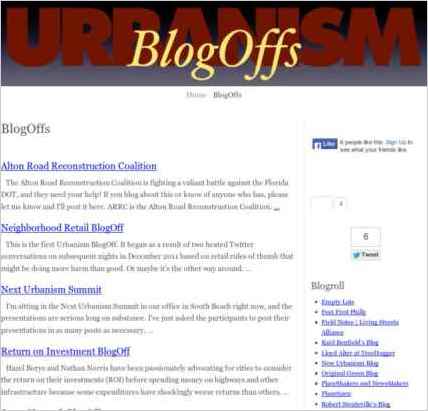 Describe your website.
Urbanism BlogOffs is a repository of blog posts that banter ideas back and forth between several bloggers.
Who is the target audience for your website?
This site is built for anyone interested in discussions on sustainable places and buildings.
What is the advantage of your website over others?
This site is unique, to my knowledge… there is no competition.
Tell us a story about this website.
The most remarkable thing about this site is the fact that it was built on an airport layover. Sure, I've added content since then, but everything about the site was originally built and hooked up to Google, Facebook, etc. in less than two hours. Sandvox made that possible… that would have been completely impossible with any other app I know.
Why did you use this Sandvox design?
Once again, I've used Clean Sheets to create another site with its own character.
---
---
www.SandvoxSites.com/2902