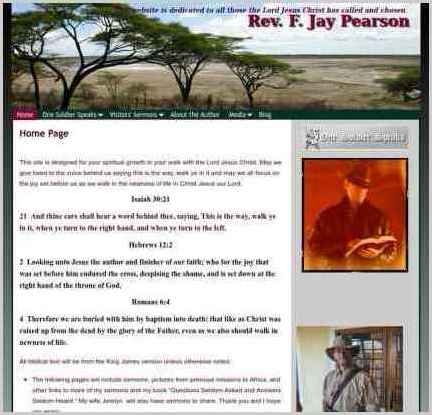 Sandvox was the choice for Fred J. Pearson to build his website for Individual. He chose the "Serengeti" design for the site. People may want to visit the site if they are looking for Teachings and help from the Holy Bible & Jesus Christ.
---
Describe your website.
I offer sermons from the Holy Bible and pictures from my missions to East Africa 2005-2013, Tanzania, Uganda, & Kenya. I provide prayer & teaching support to the individual's personal ministry.
Who is the target audience for your website?
Christians in need. Those in search of truth.
What is the advantage of your website over others?
My website's sermons are practical applications of the Word of God for your life. It is not strictly doctrine.
---
---
www.SandvoxSites.com/3004