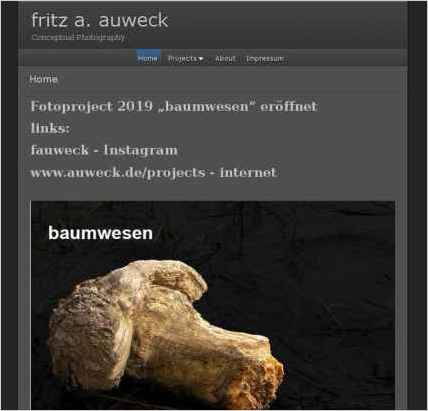 Sandvox was the choice for Prof. Fritz Auweck to build his website. He chose the "Smooth Dark" design for the site. People may want to visit the site if they are looking for Photography.
Sandvox features used for this site:Blog, Contact Form, RSS Feed Object, Google Integration
Visit fritz a. auweck - Conceptual Photography »
---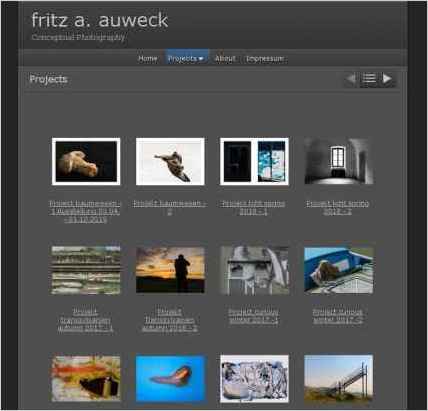 Describe your website.
My website shows my understanding and my intention of work and shows different fields like urban, industrial, and rural photography and examples of projects. My goal is to promote my work and to get people interested.
Who is the target audience for your website?
My website wants to reach friends, private and public networks, private people, the public, and galleries.
Why did you use this Sandvox design?
The design is reduced and clear and fine for art oriented websites.
What techniques did you use to build this website?
It was necessary to reduce the data size of pictures in a separate work step, because the program transferred them well but included the original data size.
---
---
www.SandvoxSites.com/2926