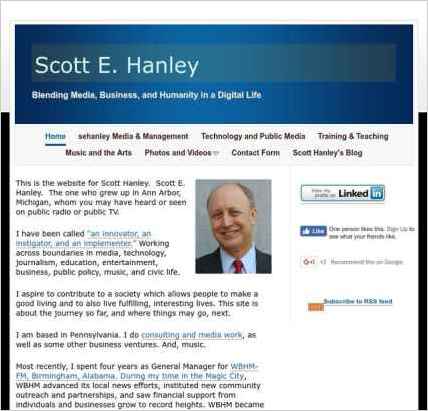 To build "Scott E. Hanley," Scott Hanley chose Sandvox. He chose the "Square Perch Blue" design for the site. People may want to visit the site if they are looking for Public media, NPR, Jazz, Technology.
Sandvox features used for this site:Blog, Contact Form, YouTube, QuickTime Audio/Video
---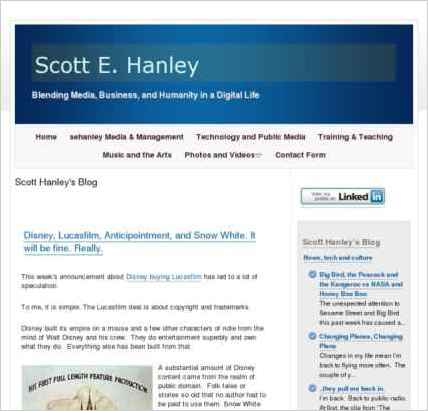 Describe your website.
My website is my place to blend media, business, and humanity in the digital part of my life.
Who is the target audience for your website?
My site and blog are about technology and the arts, media, and journalism.
Why did you use this Sandvox design?
This Sandvox design seemed the best for the different kinds of content on different pages. It also seems to work well on mobile devices.
---
---
www.SandvoxSites.com/2373