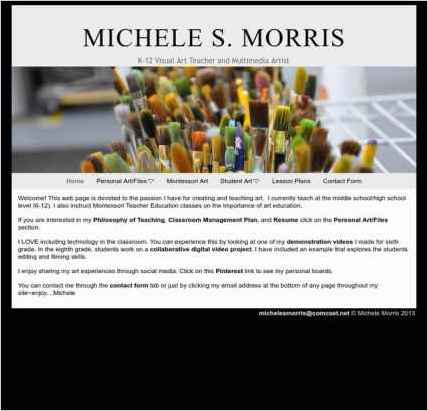 To build "Michele S. Morris," Michele S. Morris chose Sandvox. She chose the "Clockwork Grey" design for the site.
Michele S. Morris
(Website is no longer listed here.)
Sandvox features used for this site:External Page, Photo Grid, Contact Form, QuickTime Audio/Video
---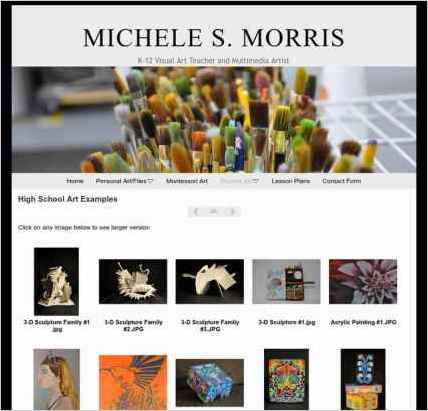 Describe your website.
My website is a showcase of my own personal artwork and also a showcase of my professional life as a 6-12 grade art teacher. The website includes lesson plans, student art examples, videos, and basically anything pertaining to my passion of teaching and creating art.
Who is the target audience for your website?
My target audience is other art teachers, art students, parents, and any other people interested in the beauty of creating and teaching art.
Why did you use this Sandvox design?
I chose the particular design I'm currently using because it is simple and plain. I didn't want anything too flashy taking away from the information. I also wanted something that was very easy to use for anyone visiting my website.
---
---
www.SandvoxSites.com/2511